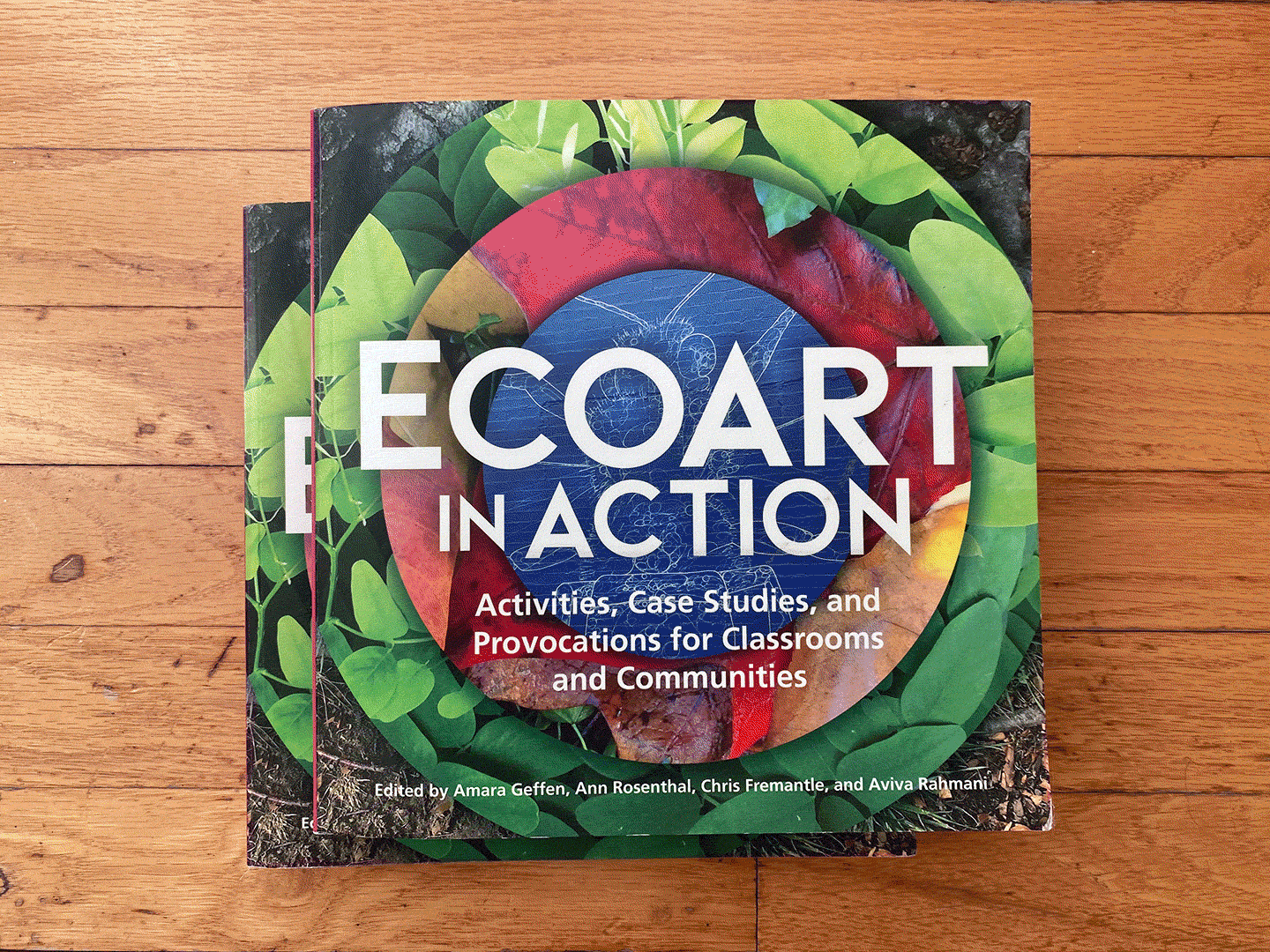 Ecoart in Action was published in 2022 and has now been featured in the e-flux Art&Education database.
The book captures the scope of issues that art and ecology intersects with – the first contribution is on the need for media literacy in relation to environment and politics, and the last is concerned with how to work with grief and climate anxiety.
It has a section of 'exercises' – activities designed to be adapted; a section of Case Studies with examples of works that artists have created in places with communities (human and more-than-human) and scientists; and a section of theory which addresses the key pedagogical challenges of bringing together art and ecology. The aim is to enable and empower artists to develop their own approaches by opening up ways a wide range of artists have been working.
The book is much more than a teaching resource – it has contributions from four generations of artists, from the earliest pioneers of art and ecology to emerging practices.
Contributors: Changwoo Ahn, Marcia Annenberg, Lillian Ball, Liza Behrendt, Vaughn Bell, Jackie Brookner, Jenny Brown, Brian Collier, Reiko Goto Collins, Tim Collins, Marlene Creates, Cynthia Cutting, Betsy Damon, Cameron Davis, Mo Dawley, Hans Dieleman, Samantha DiRosa, Anne Douglas, Jesse Etelson, Cathy Fitzgerald, Chris Fremantle, Amara Geffen, Arlene Goldbard, Beth Grossman, David Haley, Tom Hansell, Ruth Hardinger, Newton Harrison, Susan Hoenig, Nancy Holmes, Eileen Hutton, Basia Irland, Sacha Kagan, Denise Kenney, Don Krug, Eve Andrée Laramée, Loraine Leeson, Stacy Levy, JuPong Lin, Amy Lipton, Mary Mattingly, Christopher McNulty, Elizabeth Monoian/Robert Ferry (LAGI), Kerry Morrison, Beverly Naidus, Devora Neumark, Chrissie Orr, Carol Padberg, Wioletta Piascik, Deanna Pindell, Milena Popov, Aviva Rahmani, Ann Rosenthal, Hope Sandrow, Fern Shaffer, Bonnie Ora Sherk, Margaret Shiu, Ginny Stearns, Lorna Stevens, Joel Tauber, Chrissie Tiller, R. Eugene Turner, Jan van Boeckel, Ruth Wallen, Linda Weintraub, Robyn Woolston, Shai Zakai. To learn more about the contributors, all of whom are members of the international Ecoart Network, visit here.
Recent review highlights include a series of pieces published on Climate Cultures – the first focuses on the 'Activities' section, and the most recent piece on the 'Case Studies'. A future piece will discuss 'Provocations'. Other feedback includes,
We had four linked Panels at the College Art Association Conference in 2022, and a session at The Nature of Cities Conference. A full list of the panels and events featuring contributors to the book (with links to recordings where available) can be found here.